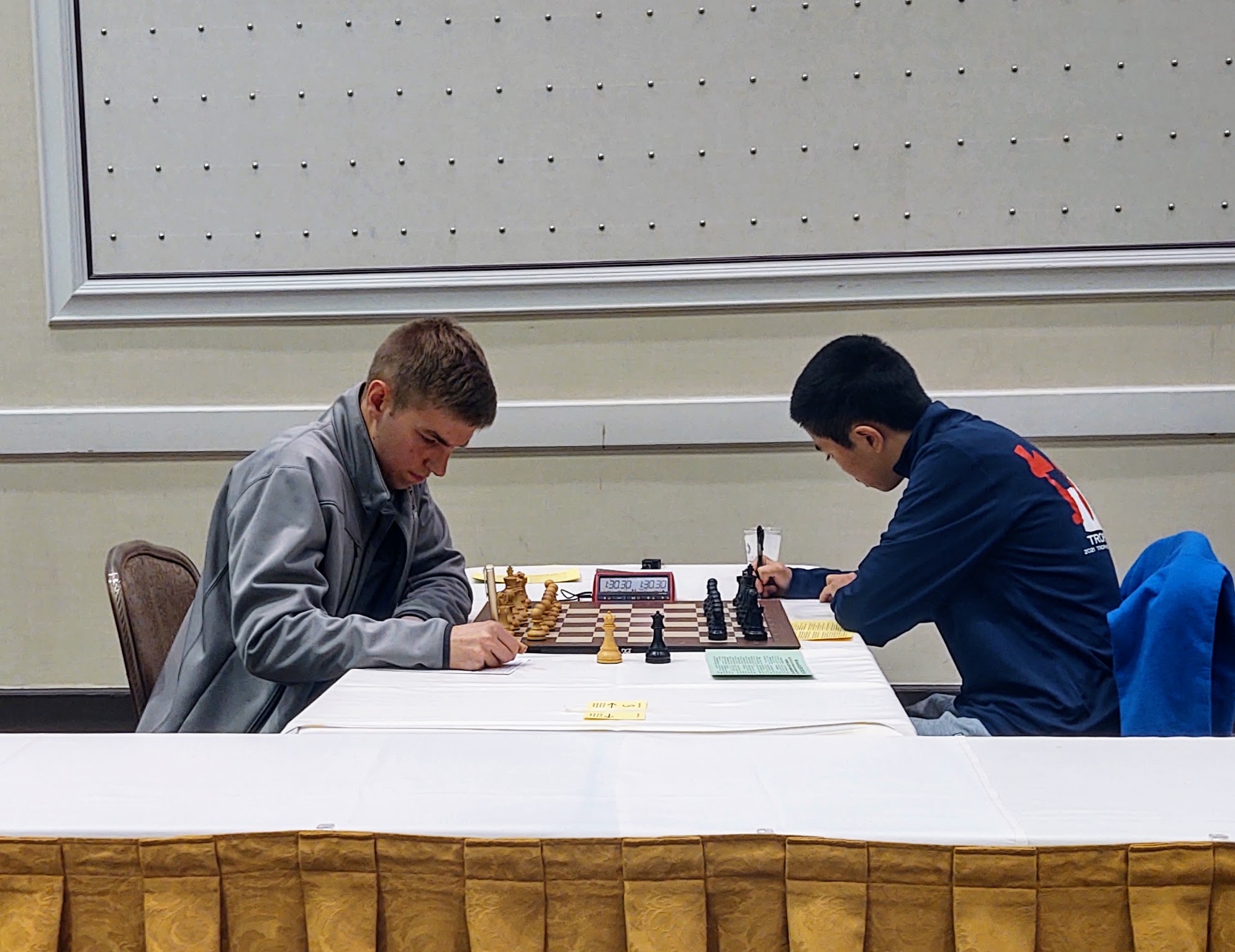 Jason Wang took clear first place in the North American Open.  This is an amazing result in many ways:
In his uncompromising style, Jason defeated a Ukrainian and Russian grandmaster in the last two rounds.  The above picture is at the beginning of the pre-ultimate round.
This result brought his rating over 2500, a new record for a CCL graduate.  Even more amazing when you realize that Jason is only an 11th grader in high school.
He fell a little short of a GM norm but he did get his second IM norm.
He won $10,300 for his efforts.
I couldn't be happier for this humble young gentleman.  Talent, hard work, and great parental support are all there, as you should expect.  Complete tournament results are at https://chessevents.com/event/northamerican/2022/standings/open.