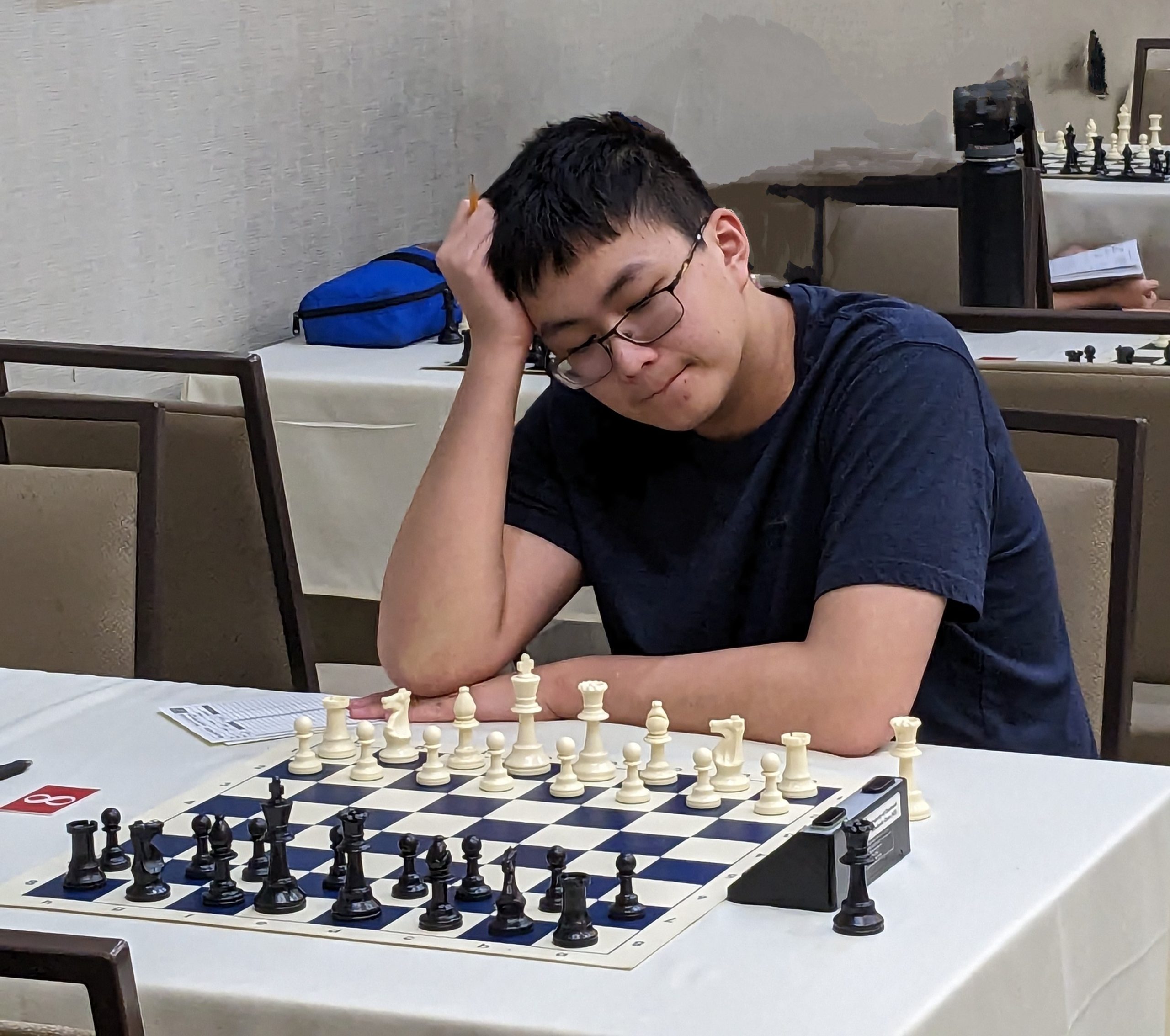 Congratulations to our latest and 35th CCL graduate, Matt Wang.  Matt has become a perenially tough contender of scholastic chess in Ohio. participating in many tournaments. He graduated when his rating went over 2000. He is a great example of how hard work and persistence will get you to your goals.  Matt started learning chess in 2015 when he was eight and in the same year he joined CCL. Over the past years, Matt truly appreciates your coaching, inspiration, and encouragement. One of the best lessons he learned from the CCL is "If you don't know what to do in a given position, improve your worst piece". Chess is not only fun but it also helps to build up his ability to interact with other people and tests his sportsmanship in a competitive environment.  The skills developed in becoming a CCL graduate transfer to a successful future.  I am amazed at all of the accomplishments of CCL graduates in their future endeavors, which I am sure I will see in Matt's future as well.
It is a hard-earned honor to become a CCL graduate, which includes a lifetime membership to CCL, based on good behavior, without the need to take lessons from CCL.  Anything that CCL has to offer (newsletter, library, team participation, etc. will always be available to you).    To become a CCL graduate, you need to meet any of the following requirements:
- 1 year in CCL and earning a rating of 2000
- 4 years in CCL and earning a rating of 1900
- 5 years in CCL and earning a rating of 1800
I will probably not know if you meet one of these requirements unless you notify me.
CCL Graduates
from first to most recent
John Hughes
Walker Griggs
Maggie Feng
Rahul Ramaswamy
Annorjan Naguleswaran
Luke Xie
Chris Shen
Noah Keating-Adams
Sam Massick
Anagh Kulkarni
Vikram Srivastava
Aristo Liu
Abhi Ramaswamy
Jason Wang
Ricky Wang
Vincent Baker
Forest Chen
Neo Zhu
Alex Kolay
Xavier Paganini
Justin Storn
Stanley Cao
Elton Cao
Jasen Lai
Shourjya Ghosh
Aryan Balyan
Viktor Mishkin
Dakshin Pisini
Rohan Padhye
Dae-San Kim
Adeti Mohanselvan
Joe Kleban
Michael Lin
Minghao Gu
Matt Wang