NM Alan Casden – Central Ohio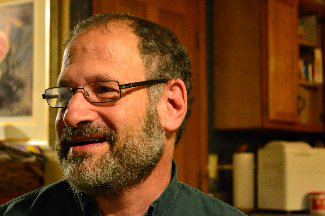 Alan is the program director and a coach at CCL. He has been playing tournament chess since he was a teenager.  When in high school, he was ranked among the top 25 high school players in the country.  While in college, he became a published chess author.  Since coming to Ohio, he has won many of the major city championships. Most of his adult life he has had a chess Masters rating. He has over 25 years experience running chess clubs and he has been giving chess lessons for over 30 years.  His current focus with chess is directed toward improving the skills of the next generation of chess players.

IM Atanas Kizov – Head Coach
Atanas is an IM from Macedonia who also has one of his GM norms. Atanas is the former Macedonia National Champion. He is an accomplished chess player who is also well known for his his theoretical base and his theoretical knowledge of the openings. He is an extremely hard worker who has a very professional approach to chess. I have received many personal and strong GM recommendations on Atanas of which some of these GM's use him as their second when they compete in matches. His deep understanding of chess is well respected in chess circles. Below is a short recent sample from the list of many accomplishments that he has sent me.
2006: Member of Macedonian chess Team at the Chess Olympiad in Turin,Italy
2007: Captain of Macedonian Chess Men Chess Team at the European Chess Championship in Heraclio, Crete
2008: Captain of Macedonian Chess Men Chess Team at the Chess Olympiad in Dresden, Germany
2009: Captain of Macedonian Chess Men Chess Team at the European Chess Championship in Novi Sad, Serbia
2010: Captain of Macedonian Chess Men Chess Team at the  Chess Olympiad in Khanty-Mansiysk, Russia
Click here to see recommendations on Atanas
GM Miloš Perunović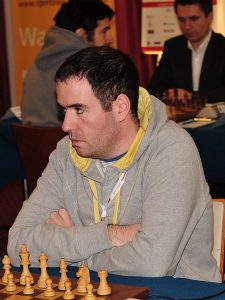 14.01.1984. Belgrade
I learned playing chess from my father, who was also my first coach. First greater success I have achieved in the younger categories:
• Four-time champion of Yugoslavia (1993,94,95,96)
• Vice-champion of Europe, category up to 12 years (Verdain, France 1995)
• Vice-champion of World, category up to 12 years (Minorca Spain 1996)
After these successes I've collaborated with renowned Russian coaches Alexander Nikitin and Orestes Averkin.
In 2005 I won the title of Grandmaster.
Since 2003 I am a member of the national team. I have participated in four Chess Olympics (Calvia 2004, Dresden 2008, Istanbul 2012 and Tromso 2014) and six European championships (Plovdiv 2003, Gothenburg 2005, Novi Sad 2009, Porto Caras 2011, Warsaw 2013 and Reykjavik 2015)
Other successes:
• National Champion, twice (Kopaonik 2005 and Vršac 2007)
• Winner of open tournaments: "Veselin Bošković", Belgrade 2005; share 1st to 6th place Skopje 2013; second place Chicago 2012; shared 1-4 place Oberwart; 1st place in Berlin in 2014 , shared 1-6 place Grenke 2016
• Participant of World Cup Baku 2015
• Co-author of The Taimanov Bible.
GM Ivan Ivanisevic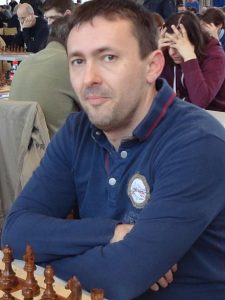 I learned playing chess when i was 5 years old, watching my grandfather and dad playing. Younger categories I had a couple of success at the local level as a champion of Serbia, Champion of Belgrade . 10 years old I started working with Peter Smederevac, IM, coach of national team inf the old Yougoslavia, which is probably and the most responsible as i was engaged in professional chess. With less than 20, even as a youngster share 1st place in the championship of the formerYugoslavia. In 1999 I won the title of Grandmaster r. From 1998 compete for the national team. since 2007. continually at the first board Four times champion of Srbia.Winner of many tournaments from which to single out the most wins in Saint Petersburg (2014), Skopje (2015), sharng 1-5 in Dubai (2015) Vrsac (Bora Kostic Memorial, 2006.), Nova Gorica (2007 .) Bergamo (2014.), etc …
The participant of the World Cup 2011. Co-author of The Taimanov Bible.
IM Zoran Arsovic
Zoran is an IM (almost GM) from Serbia.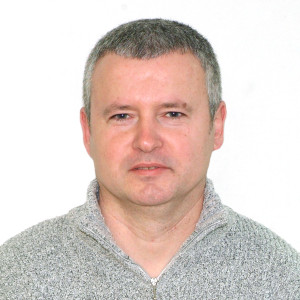 Current achievements:
Recognition of the title International Master.
First GM norm in Belgrade.
The second and third GM norm at the Individual European Championship in Plovdiv
In possession of the three norms of Grandmaster, in need of a higher rating for the biggest title.
Playing/coaching activities:
– Very successful and experienced as a trainer.
– Current perennial and successful selector and national coach of Serbian youth chess team in all categories (under 20).
– Always present at World and European championships as well as the Olympiad and Balkaniad, couching the children towards very good results; e.g. second place in the World's youth championship under 8-under 18 (under 14 Milan Zajic in Dubai 2013.) and the first place in Balkaniad 1012. with the youth team (under 16).
– Repeatedly helped the strong grandmaster Ivan Ivanisevic (First board Senior Serbian Team) in preparation for the duels with the world's strongest players.
– A perennial coach in Serbia for students who have leading roles (countless first places in youth categories up to 20).
FM Sasa Jevtic
Sasa Jevtic from Serbia is Master of Science in Computational Engineering. He is married to Jelena and a father of two great kids, Miloš (2002) and Milica (2006). He speaks fluent English and has a basic knowledge of the German language.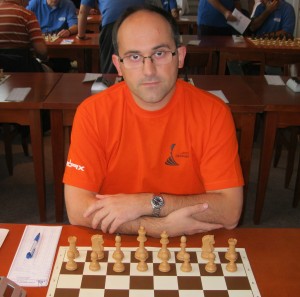 Chess has been his passion from the early ages. Due to many educational obligations, he never had enough time to seriously work on his improvement as a player. Anyway he has received the FM title in 2009. and has earned 2 IM norms.
Except being a chess player he is also very active in all chess fields as chess coach, chess arbiter and chess organizer. He is one of only few persons in a world holding international FIDE titles in all 4 fields (as a player, trainer, arbiter and organizer). He is a holder of the following titles:
-FM (FIDE master),
-FT (FIDE Trainer),
-IA (International Arbiter) and
-IO (International Organizer).
The most important tournaments in which he was an arbiter were:
-European Club Cup in Rogaska Slatina, Slovenia in September 2011,
-13th European Individual Chess Championship in Plovdiv, Bulgaria in March 2012, where he was an arbiter for the top 15 boards with 2700+ players,
-23rd European Youth Chess Championship in Budva, Montenegro in September/October 2013.
He has organized many local and international tournaments. The most known event is traditional Chess Festival called "Sport Summer" in Paracin, Serbia. Nowadays, this Chess Festival is the most important chess event in Serbia and one of the best in the region. More details are available at official web site www.paracinchess.rs
As a Chess Coach, Sasa is very experienced. Although he is specialist for endgames, he can teach students all aspects of the game. He made many successes in all categories with students of a famous chess school in Youth Chess Club "Paracin" in Serbia. Back in 2004. he began working as an online chess coach and he had many satisfied students worldwide. He worked as a chess coach at different chess camps and workshops for kids and adults in USA, mostly in Missouri, (St. Louis and Kansas City). He was honored to be the first professional chess coach who hosted public chess events at, nowadays, the most famous chess club in the world: St. Louis Chess Club and Scholastic Center in St. Louis, Missouri. He also has experience of assisting and preparing young players during big international tournaments (World Youth and Cadet Championship 2015, Porto Carras, Greece).
Click here for recommendations on Sasa
FM Hans Multhopp – Cincinnati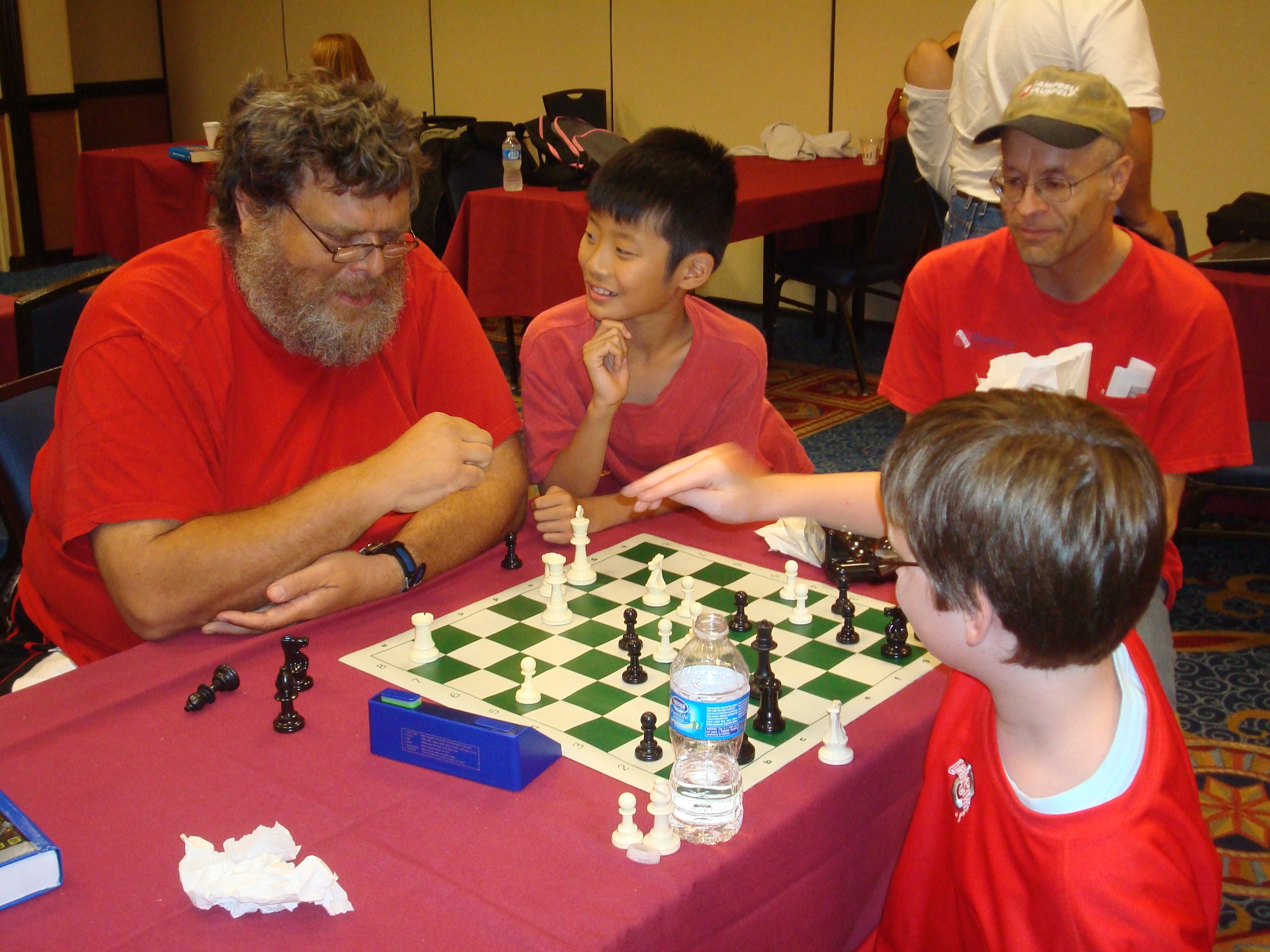 Hans has been playing chess all of his life, and played in his first tournament (the Baltimore Open) in 1969.  He moved to Cincinnati in 1972 and has become one of the dominant players there, winning the Cincinnati Chess Championship four times.  He is a USCF Life Master, a FIDE Master, and has taught chess for thirty years.  He has played chess in many major tournaments, including the prestigious Aeroflot Open in Moscow.  Hans is fascinated by chess creativity in all its many aspects and enthusiastically communicates this joy.  Hans is the 2014 Ohio Chess Champion.
NM Vladimir Kizov – head of CCL's Pre-CCL program
Vladimir is the brother of CCL coach, Atanas.  He is also a Graduate Professor of History.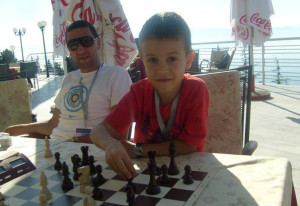 He is a trainer in one of the best organized chess schools in Macedonia as well as the coach of the youth team chess club Gambit-Asseco SEE, which  has been a full participant in the European Club Cup for the past 5 years.
Highly respected in the Macedonia chess community, Vladimir's work is mainly focused on the development of youth chess. He is a committed and hard working individual and most importantly, he loves chess.
WFM Jelena Arsovic
Jelena is coach in our Pre-CCL program. She is the wife of ICL coach, Zoran.  She also has an advanced degree in Economics.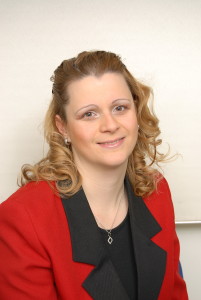 Playing/coaching activities:
– 1997 : Recognition of the title Woman Fide master
– 1999 : Youth Champion of SR Yugoslavia for girls up to 20 years
– 2002 : First Women International master norm (Championship of Serbia and Montenegro)
– 2008 : Second Woman International master norm (Open tournament in Kavala, Greece)
– Introduced to the world of chess from the childhood.
– A member of many Serbian, Bosnian and Montenegrin Chess Clubs which accomplished significant results.
– Perennial member of the first league teams and a chess trainer for young categories in the same teams.