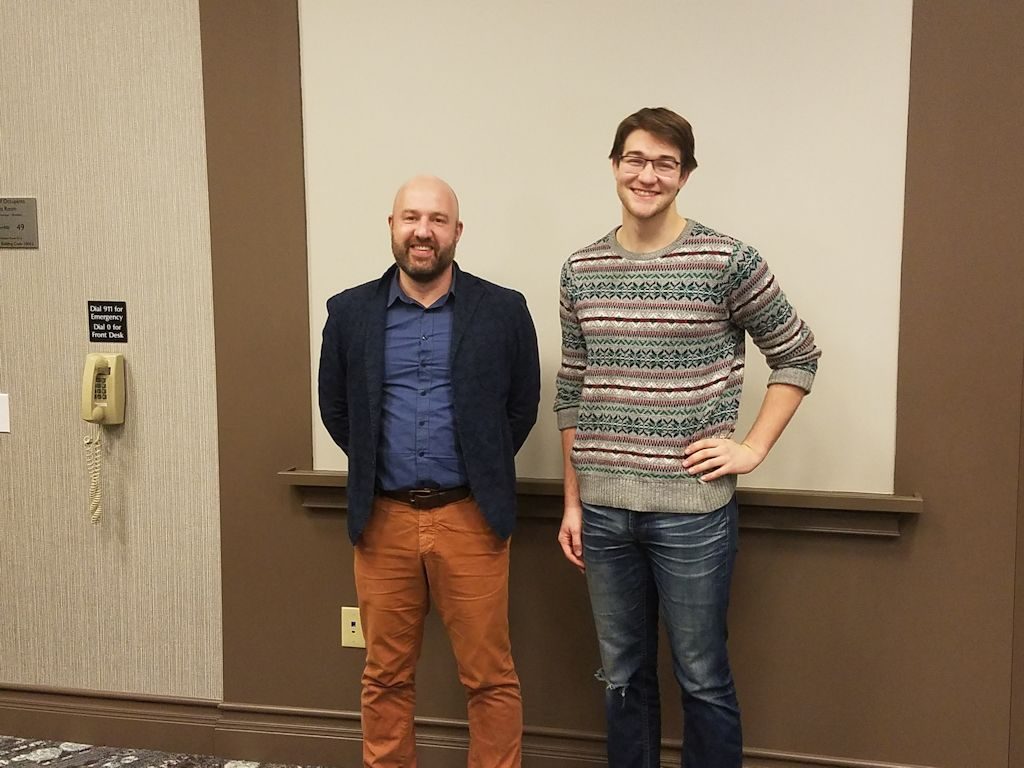 pictured above are the co-champions; GM Alexander Shabalov  and Walker Griggs.
CCL  performed very well at the 2018 Cardinal Open.  Below I will list our top 5 finishes and the money that they won, if I know it.
Open
Walker Griggs – tied for 1st – $1750
Chris Shen – tied for 3rd.
U2100
Abhi Ramaswamy – clear 1st place – $1085
Aryan Balyan – tied for 2nd place
U1800
Ethan Ferkins – tied for 4th place
U1500
Anant Adury – tied for 4th place
U1200
Uku Hughes – tied for 2nd place