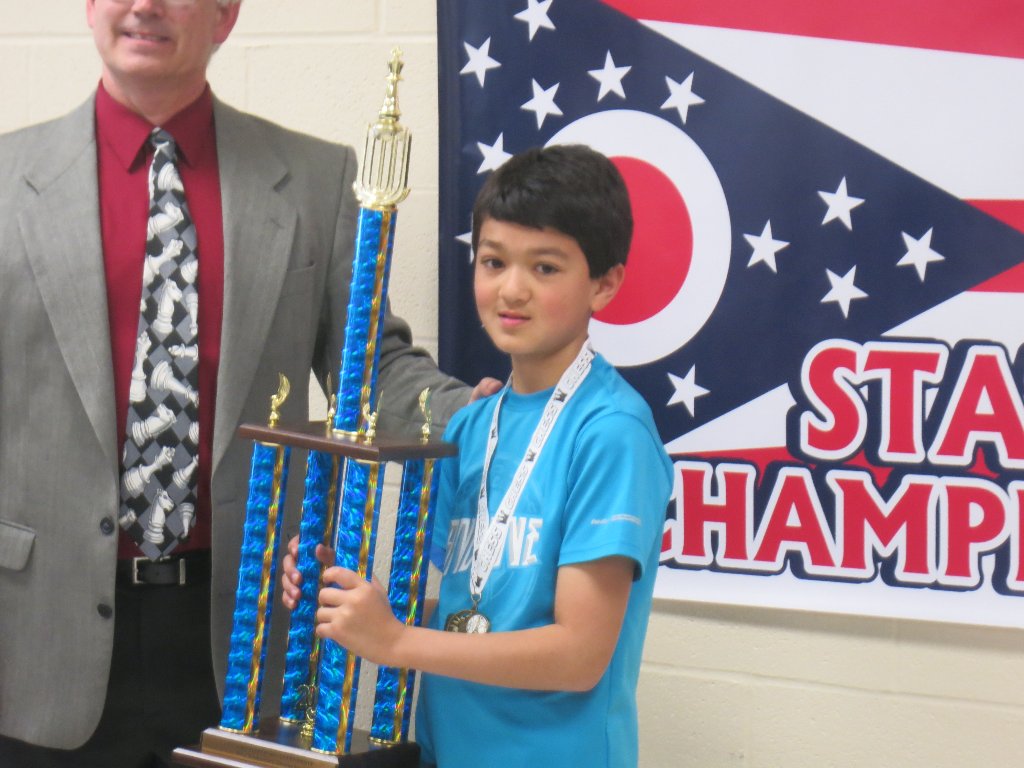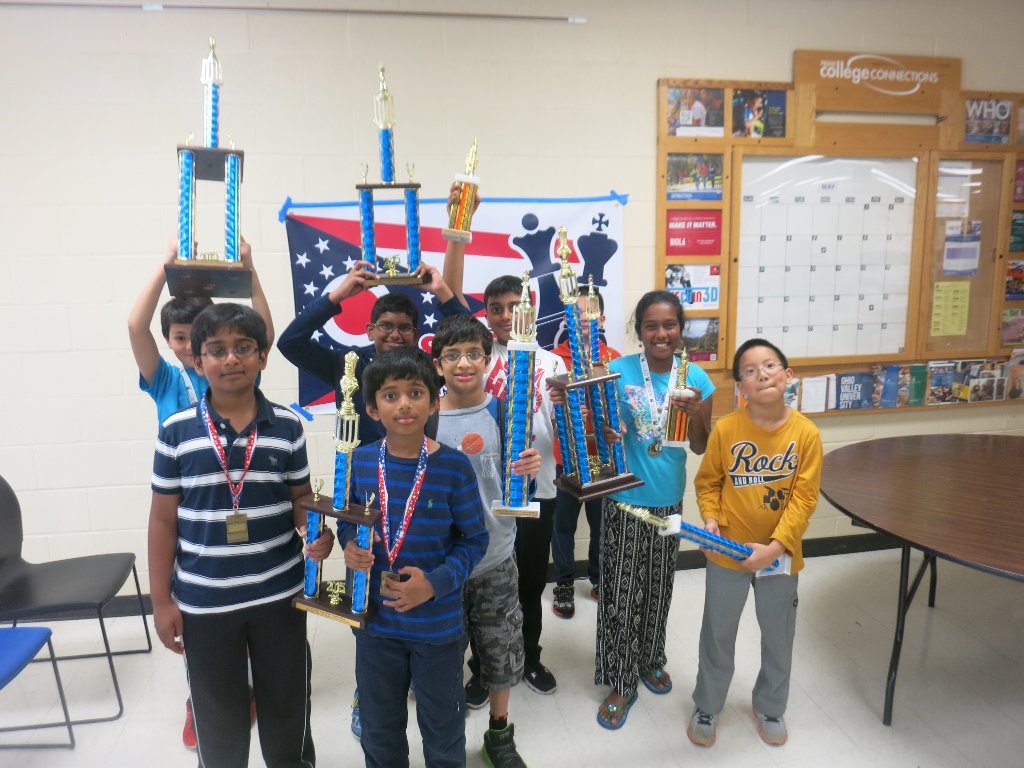 After coming off of a National Elementary School Championship, where a last round win would have made him the US National Champion, Vincent left no doubt at the state level, sweeping the competition 5-0. Finishing in 4th - 7th places respectively were: Aristo Liu, Dakshin Pisini, Udbhav Raghukanth, and Cody Yang.
At the National Elementary School Championship (K-6), Vincent would have come in clear 1st place if he had won his last round game. However, losing to the National Champion, dropped him into a tie for 5th place.   Aristo Liu had a very strong performance, tying for 2nd place, while Ricky Wang and Jason Wang had strong 5-2 showing.  As a result of his performance, Jason become a USCF expert and a CCL graduate.
In the K-5 Championship, Chris Shen performed well, going 6-1 and tying for 4th place.  In the K-1 Championship, Kindergartner Grant Mu also finished 6-1 , finishing in a tie for 3rd place.  Many amazing results that shows that CCL is now a major power in chess on the national scene.