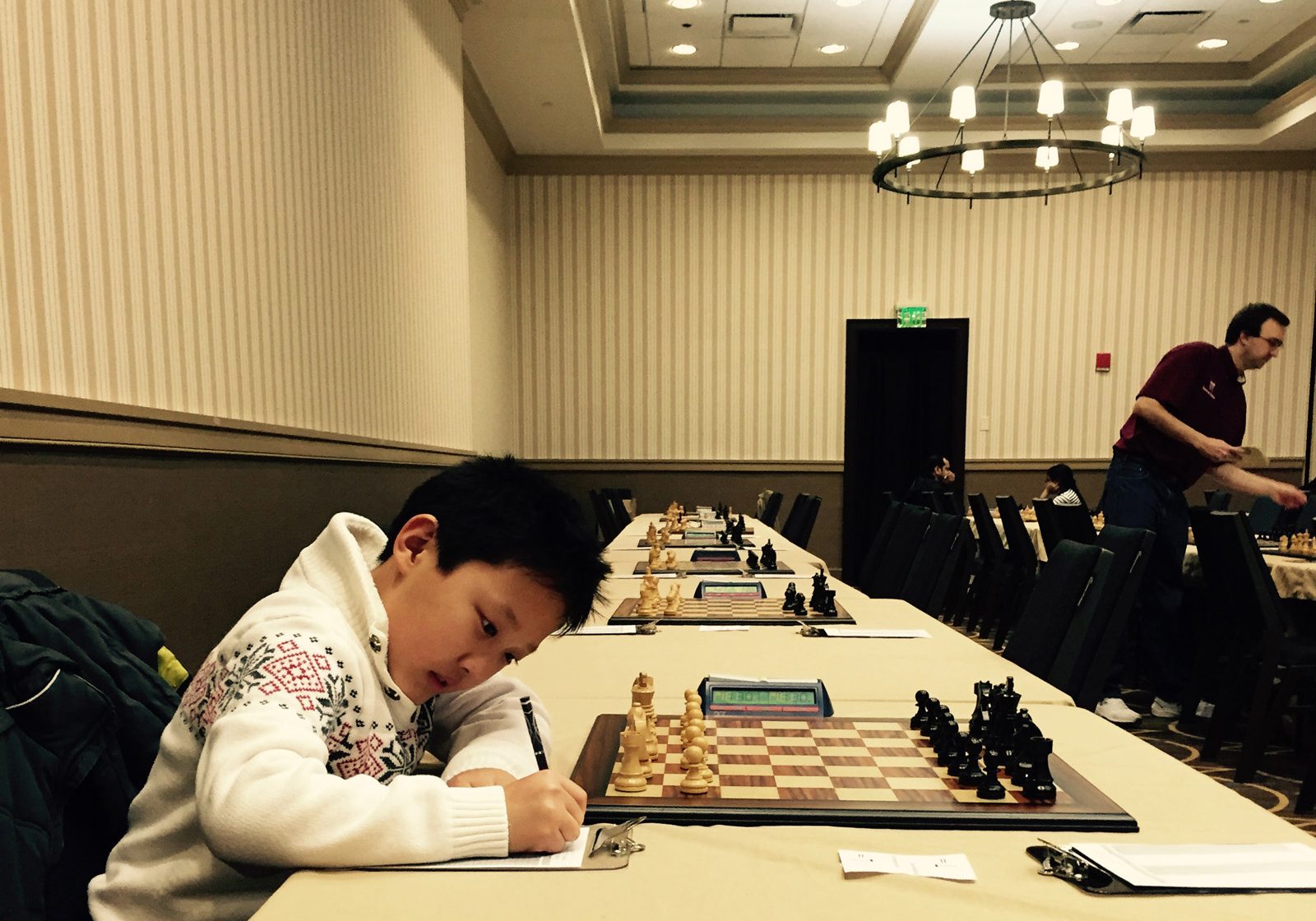 Congratulations to Chris Shen who became the 4th CCL member to become a USCF National Master. He is preceded by John Hughes, Walker Griggs, and Maggie Feng. The next in line is Luke Xie, who only needs another 18 rating points to earn this honor.  Chris will be on a team with Walker, Maggie, and Luke in next month's MOTCF tournament.
In this past weekend, Chris played in the FIDE rated Baltimore Open and achieved the U.S. National Master title.  During this tournament, Chris defeated one FM (USCF rating 2345, FIDE rating 2150), one IM (USCF rating 2364, FIDE rating 2308), then, he drew IM Tegshsuren Enkhbat (USCF rating 2479, FIDE rating 2419).   After scoring 2.5 out of 3, his live USCF rating went above 2200 and he decided to drop out the tournament in order to secure his first chess master title.  His post tournament rating now is 2215, and he may be the youngest chess master in Ohio history at the age of 10 years and 9 months. Chris was putting in a sustained effort, playing in 9 open tournaments from the east coast to the Midwest in the past three and one half months.  His hard work paid off and his rating increased by 159 points, only staying between 2100 and 2200 for 3 months. 
 The Baltimore Open is a perennial, traditional chess tournament which runs in early February of each year and is now FIDE rated.  The time control follows the FIDE rule of 40/90, SD 30, with 30 seconds increment.  This year, 80 players participated.  Other CCL players who participated were Emily Hu and Meghana Bhanuprasad.