CCL Performs Well at the Lake
So many strong results at the Cleveland Classic
Open Section
It looked like Coach Goran was not going to win an Ohio tournament, after he blew a promising position to GM Bryan Smith, coming away with a zero. However, his students came to his rescue with 8th grader Maggie Feng drawing GM Smith in round 3 while 7th grader Luke Xie drew GM Smith in the final round.  When the smoke cleared, Goran was saved by his students and went on to tie for first with GM Smith.  Joining Maggie and Luke in a tie for 3rd place was 5th grader Chris Shen.   This was pretty much a reunion of the CCL team that won MOTCF earlier in the year.
These young CCL players just keep getting better and better. I keep thinking that there is an end to it but I guess that there may not be.  Maggie Feng and Luke Xie both drew GM Brian Smith.  Maggie is in 8th grade, Luke is in 7th grade, and Bryan Smith is an adult Grandmaster in his prime.  I am not knocking Bryan at all, he is a very strong player.  I am just stunned to see you all grow up so much, both in and outside of chess.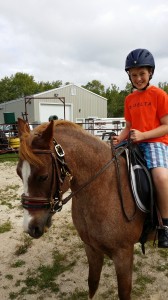 U-1400 Section
Galloping in from up north, Canadian CCL student Ethan Eckert came in clear 1st place in the U-1400 section, gaining 527 rating points in the process.  When I went to Ethan (aka Canadian Bacon) telling him that I was amazed with his results, he simply said, 'no big deal, Eh?'.  I guess that he was right as he repeatied this performance by winning the U-1400 section in out chess camp the following weekend.
Other strong results
Also strong CCL performances were posted by:
Victoria Baker +69/1160
Dominic Mayhew +59/1315
Cody Yang +26/1611