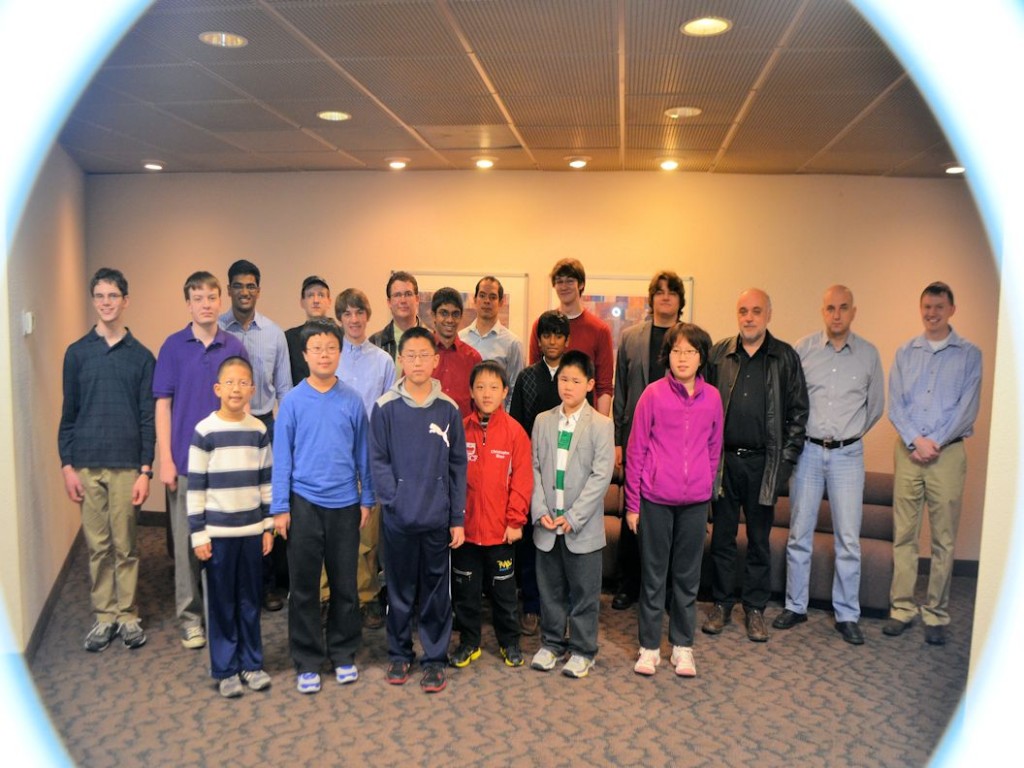 The Ohio Scholastic Invitational invited the top 25 rated K-12 players to compete in a 5 round FIDE rated tournament.  The average rating for this tournament was over 1900 and there were 3 beautiful trophies for the top 3 finishers.  CCL players took home all of the hardware.  Rahul Ramaswamy and Luke Xie tied for 1st place with 4-1 scores, Rahul taking home the 1st place trophy on tie breaks.  Finishing in clear 3rd with 3.5 points was Maggie Feng.  Complete results for this tournament can be seen at https://cclchess.com/ohioscholasticinvitational/ .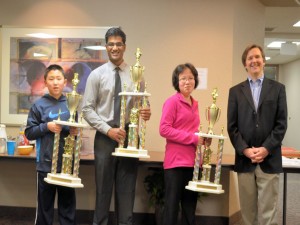 The CCL IM Norm Tournament had many of the top rated players from the Midwest, where for the first time in 30 years international norms could be earned in Ohio!  The average rating for this 10 man round robin was over 2400!  Finishing in the top 2 places where CCL coaches IM Goran Vojinovic and IM Atanas Kizov.  CCL student/coach Walker Griggs came in clear 4th place and CCL student/coach John Hughes came in clear 6th place.  The results can be seen at https://cclchess.com/imnorm/ and all of the games can be seen at https://cclchess.com/games-from-the-ccl-im-norm-tournament/ .
These were two great events for Ohio and two great showings for CCL.  A huuuuge thanks goes out to the Hughes family for organizing these two events.  Both event seemed to go flawlessly.  It is wonderful to see families giving back to chess in Ohio.
Below are pictures from the event.
[royal cats=1]