With 7 CCL players participating in the overlapping World Youth Championships, only two of us made the trip to Orlando for the National Grade Levels.  However, those two did not disappoint.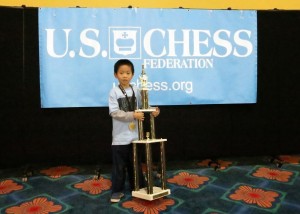 Jason Wang swept the field with a perfect 7-0 score, finishing a full point ahead of the rest of the field.  Jason is now the national champion of 2nd grade!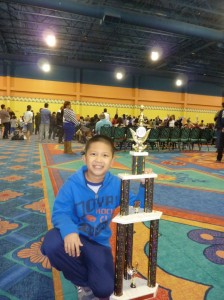 Aristo had a strong 6-1 finish at the National 5th grade championship.  He finished just ½ point behind the 1st place finisher, tying for 2nd place.